(Free Course) Setup Mautic Email Marketing Automation inside Web Hosting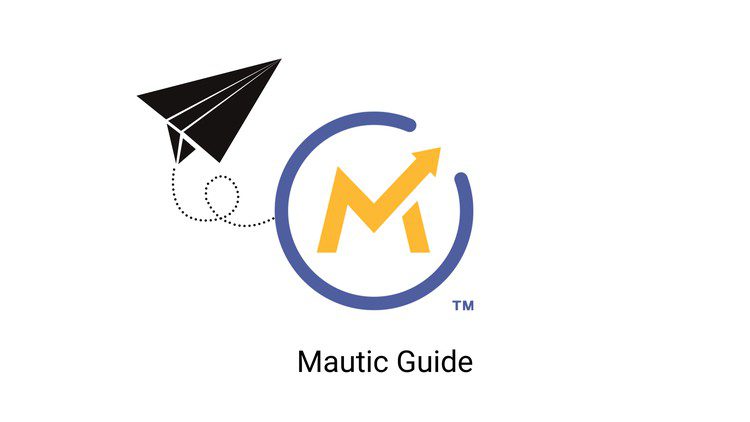 About Course
Install Mautic on shared web hosting, step by step guide to Install Mautic Email Marketing Automation!Are you ready to unlock the potential of email marketing automation? Look no further! In this comprehensive and free course, we will guide you through the process of setting up Mautic, a powerful email marketing automation tool, within your shared web hosting environment. Whether you're a marketing enthusiast or a business owner looking to streamline your email campaigns, this course is tailored for you. Join us as we demystify the process and equip you with the skills to harness the capabilities of Mautic effectively.
Course Overview:
Setting up Mautic within Shared Web Hosting: We understand that getting started can be daunting, especially within a shared web hosting environment. Fear not! We'll walk you through the entire process, making it a breeze to set up Mautic from scratch.
Exploring the Mautic Email Marketing Tool: Dive into the world of Mautic and discover its robust features for email marketing automation. Learn how Mautic can transform your email campaigns by automating tasks, segmenting your audience, and delivering personalized content.
Mautic Setup Guide: Our step-by-step guide will lead you through the Mautic setup process, ensuring you have a solid foundation to work from. From downloading and installing Mautic to configuring essential settings, we've got you covered.
Configuring Email Settings: Emails are at the heart of any successful email marketing campaign. Learn how to configure Mautic's email settings to ensure optimal deliverability and engagement. From SMTP settings to email templates, we'll guide you through it all.
Mastering Bulk Email Delivery with Mautic: Sending bulk emails can be a challenge, but with Mautic, it becomes a breeze. We'll teach you how to efficiently send bulk emails, manage your email lists, and track the performance of your campaigns using Mautic's intuitive interface.
Course Requirements:
The best part? You don't need any prior experience or technical know-how to get started! Here's all you need:
Internet Connection: A stable internet connection is essential to access the course material and successfully set up Mautic.
Curiosity and Enthusiasm: Bring your curiosity and enthusiasm for learning. We've designed the course to be beginner-friendly and easy to follow.
Why Choose This Course:
From Scratch to Success: Worried about the technicalities of setting up Mautic? Don't be! We'll guide you through every step, from installation to configuration, ensuring you're equipped to succeed.
No Additional Requirements: Unlike other courses, we believe in keeping things simple. You won't need to invest in any additional tools or software. Just an internet connection and your eagerness to learn!
Expert Guidance: With years of experience in the field, our instructors bring their expertise to your learning journey. You're in capable hands every step of the way.
Practical and Applicable: This isn't just theory; it's practical knowledge you can implement immediately. Elevate your email marketing game with actionable skills.
In conclusion, if you're looking to elevate your email marketing strategies and automate your campaigns effectively, this course is tailor-made for you. Whether you're a novice or looking to enhance your existing skills, our step-by-step guide ensures you'll emerge with a strong understanding of Mautic and its capabilities. Let's embark on this learning journey together and unlock the power of email marketing automation with Mautic!
Show More
What Will You Learn?
Setup Mautic inside shared web hosting

Learn to setup Mautic email marketing tool

Mautic Setup Guide

Email Settings Configuration

Send Bulk Emails with Mautic
Course Content
Setup Mautic Email Marketing Automation inside Web Hosting