(Free Course) YouTube SEO Optimization Masterclass For Beginners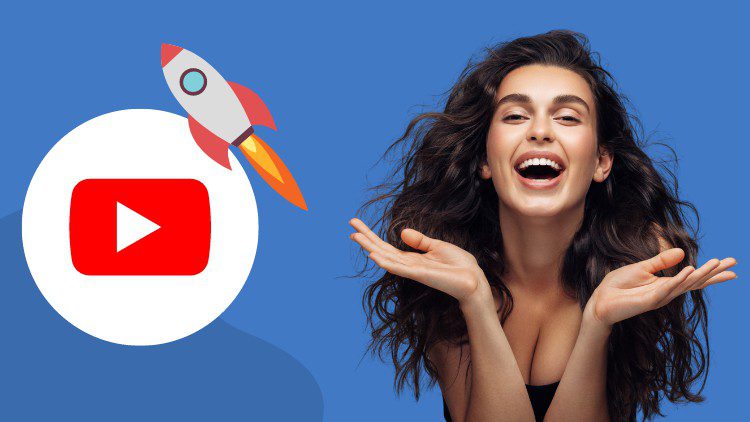 About Course
Rank your YouTube videos to get more views, subscribers & generate passive income using YouTube SEO
Welcome to our comprehensive course on YouTube SEO! In this course, you will learn everything you need to know to rank your YouTube videos higher in search results, gain more views, subscribers, and generate passive income from your YouTube channel.
We understand that creating great content is just the first step to building a successful YouTube channel. To truly thrive on YouTube, you need to optimize your videos for search engines and ensure that your content is discoverable by the right audience. This is where YouTube SEO comes in.
Our course is designed to provide you with a step-by-step guide on how to optimize your YouTube videos for search engines. You will learn how to conduct keyword research, optimize your video titles, descriptions, tags, and thumbnails, and how to leverage YouTube's algorithm to get more views, subscribers, and engagement.
Whether you're a beginner looking to start your YouTube journey or an experienced content creator looking to take your channel to the next level, our course is perfect for you. Our instructors are experienced YouTube marketers who have helped hundreds of creators rank their videos higher and grow their channels.
By the end of this course, you will have a solid understanding of how YouTube SEO works, and the strategies and techniques to optimize your videos for maximum visibility and engagement. You'll also learn how to create passive income streams from your YouTube channel and make money while doing what you love.
Don't miss out on this opportunity to take your YouTube channel to new heights. Enroll now and start your journey towards YouTube success!
Show More
What Will You Learn?
Introduction to Youtube SEO

Spy competitors to get best results

Our method will give gem keywords to you

Generate Eye catch SEO optimized Title & Description

Optimize this way to rank youtube videos

This ingredient put inside thumbnail

Video length Strategy

Secret to outrank competitors
Course Content
YouTube SEO Optimization Masterclass For Beginners